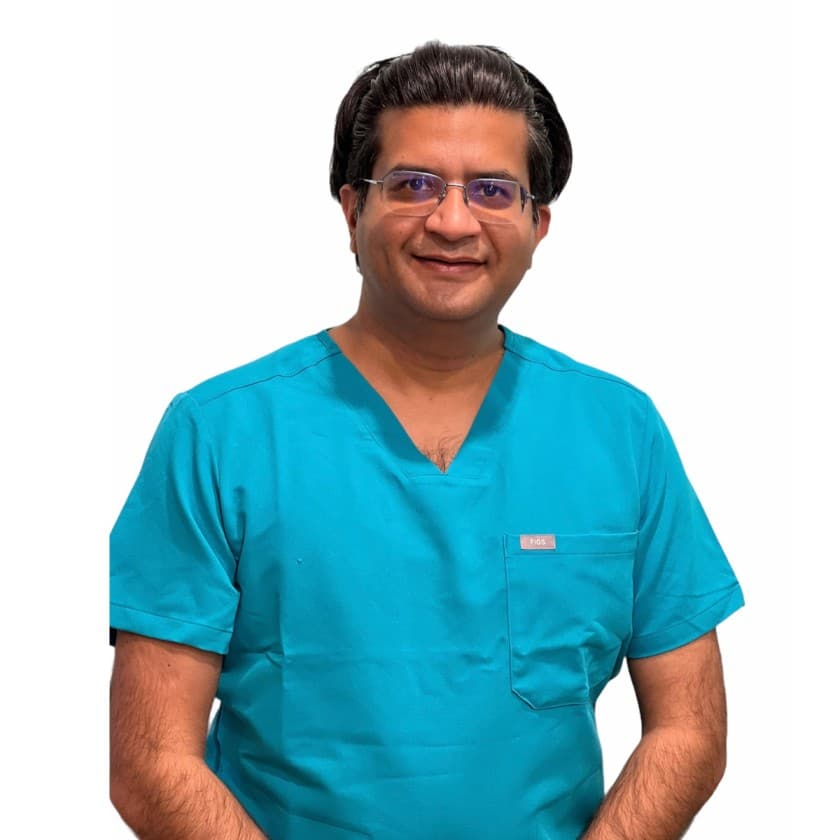 DR. ROMIT SHARMA
Principal Dentist

LDS Royal College of Surgeons Of England 2011, MFDS (RCPS Glasgow)

GDC No. 107000

Romit Sharma has a postgraduate qualification in Implant & Restorative Dentistry. Romit is a board member of the Royal College of Surgeons, England and is on the National Examination Board of Dental Nurses (U.K.), he is also a member of Royal College of Physician and Surgeons, Glasgow.

He has worked for the University of Lancashire Dental School as a clinical tutor. He is currently a part-time senior clinical tutor at Guys and St. Thomas University Hospital and an experienced general dental practitioner.

Romit enjoys all aspects of dentistry and has a special interest in preventative and cosmetic dentistry. He is a kind, caring and friendly dentist.

My professional journey:

2011, I qualified as a Dentist in the U.K. That was an extraordinary moment and the beginning of a new journey.  I learned a lot about patient's dental problems and best way to manage it, which I believe is mainly by patient education and motivation towards achieving better oral health.I also got an opportunity to work as a private dentist in one of the U.K.'s Dental Corporate Genix Healthcare.

2013, I was given opportunity to attend the Implant course with BAIRD, U.K. and other relevant courses for enhancing my clinical skills.

2014, I was selected as an examiner for the Royal College of Surgeons, England and for the National Examination Board of Dental Nurses. These exams are given by overseas dentist coming from all parts of the world and is a very prestigious and the oldest U.K. dental qualification.

2015, I stepped up further in my career and was appointed a Dental Clinical Lead for Genix healthcare practices. I was involved in helping dentist developing their Professional Development Portfolio, mentoring apprentice dental nurses and qualified nurses for the extended duty courses like oral health education etc. This was really rewarding as it enhanced my skills of teaching and allowed me to help and motivate my members of the team.

2016, I was appointed as a Clinical Supervisor for the University of Central Lancashire. It was a great platform, where I supervised final year dental students clinically and prepared them for their future work, this was an excellent model of the University training to give students similar experience in general practice and to facilitate high quality education and clinical training.

I was nominated to apply for the Dentistry Awards in the U.K. and won the Best Team Member award for 2016. The award was recognition of the accolades I have endeavoured to achieve, since I have qualified. But for me the main recognition was my students, nurses and young Dentist, who I have inspired and have supported them to become a better professional. http://www.thedentistryawards.com/2017/05/12/benefits-of-entering-the-dentistry-awards/

2017, I was again nominated and was a finalist for the Dentist of the year 2017, I felt honoured that my contributions to the society were recognised and felt privileged to be in a position that I am able to help the community with my skills andknowledge. http://www.dentalrepublic.co.uk/news/article/2017-dental-awards-finalists-have-been-announced

I was nominated finalist for 21st Century Icon Awards, Mayfair London. These awards recognise the contributions made in respective fields ranging from Business-Corporates, Professional, and Philanthropists etc. I had the opportunity to meet industry leaders and achievers.

2018, I joined BUPA dental care at Bishop Stortford.

2019, I was appointed as a Clinical Teacher at Kings College, London to teach undergraduate dental students.  The students appreciated the support and feedback I provided with patient's clinical care.

Making a change in the community:

March 2018
I organised a school trip for oral health education to primary school children.A local school in Lancaster invited me for a talk and presentation to young children aged 4-6 years old.

November 2019
I delivered a lecture for a diabetic group in Bishop Stortford. The topic was oral effects on diabetic patients. The group was around 20-25 people from different ethnic groups.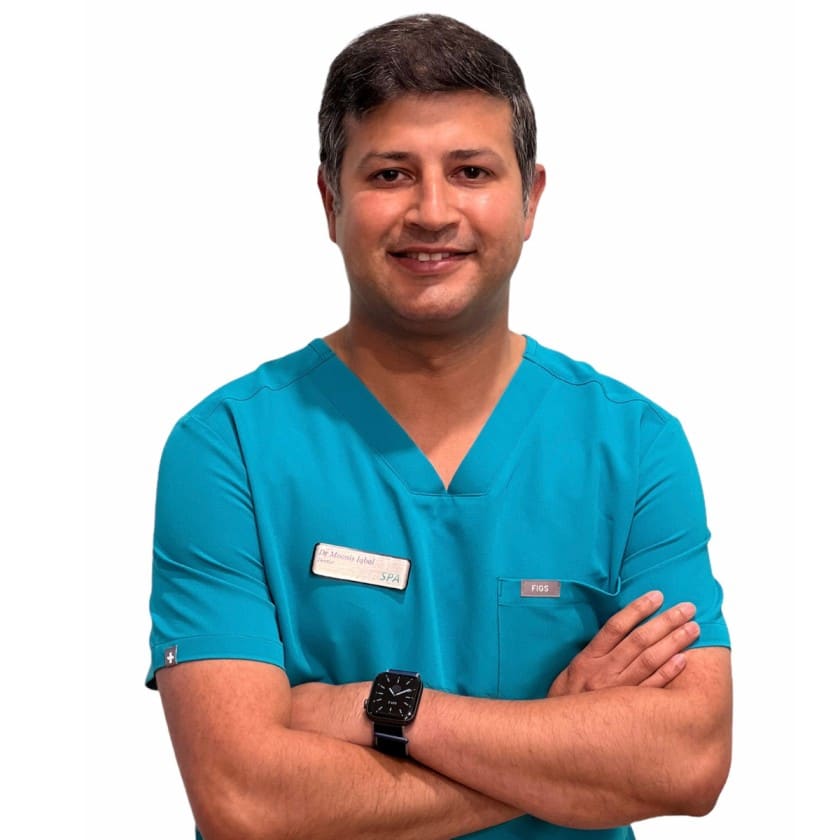 DR MOONIS IQBAL
Principal Dentist

BDS, LDS (Royal College of Surgeons of England), Post Graduate Certificate in Orthodontics(London)

GDC No. 256187

Moonis Iqbal has done LDS from the prestigious Royal College of Surgeons England. He has a special interest in orthodontic treatment and cosmetic dentistry. He has completed PG certification in orthodontics from London and he has been providing Invisalign clear aligner treatment since 2016, achieving Invisalign Diamond Provider status.

He is a certified provider of Digital Smile Design, Inman Aligner, Clear Smile Braces, Clear Aligners and Fixed Braces. Beside straightening treatment, he provides all cosmetic treatments involving Veneers, composite bonding Smile fast and smile makeovers.  He has attended numerous post-graduate courses since qualifying within restorative dentistry, cosmetics orthodontics, leadership and patient communication.

Moonis is a mentor/vocational trainee supervisor training young dentists and trainee dental nurses.

His aim is to transform people's attitudes towards dentistry and to provide a calm relaxing atmosphere, that will provide people from all walks of life with a new and enjoyable experience. He is calm, friendly and enjoys working with nervous patients, helping them overcome their anxiety and phobias.

Outside the dental practice, Moonis loves spending time watching movies, tv shows and writing reviews. He also enjoys playing cricket regularly. He is a well-known foodie and enjoys socialising and networking within and outside the dental community.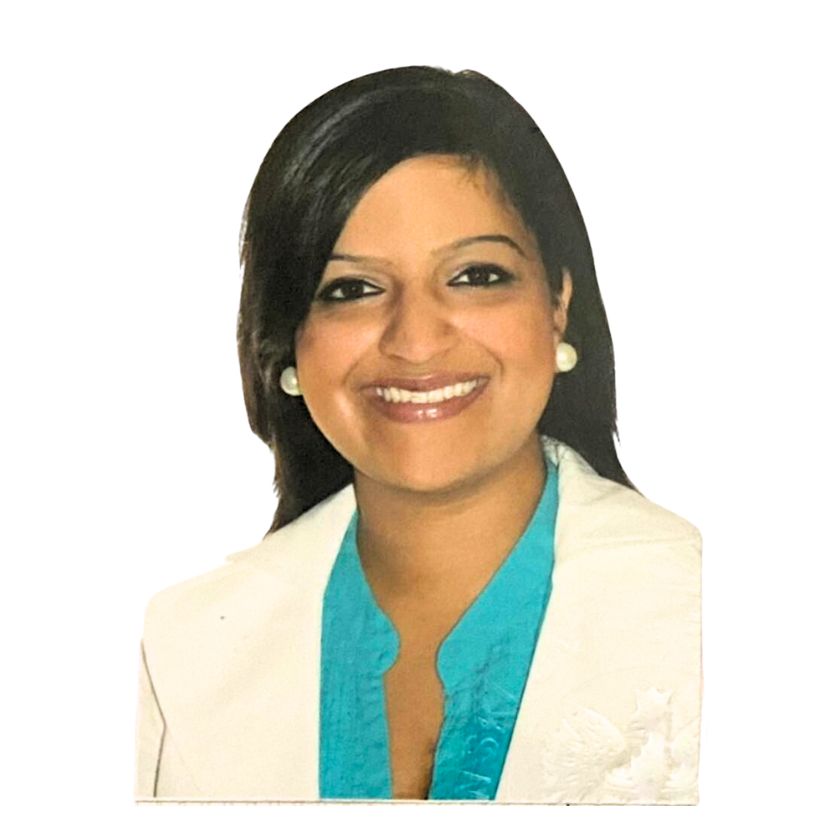 Dr.Lily Sharma
GP with a passion for aesthetics and dermatology
I am a full time GP with a passion for aesthetics and dermatology. I have been working as a doctor for the NHS since 2012. I qualified as a GP in 2020. I am a firm believer in delivering safe and excellent care for anyone who wants to feel better about themselves by delivering subtle cosmetic interventions. My objective is to amalgamate aesthetic rules along with gentle injection techniques to help you with your aesthetic journey
Book your free consultation today and let's come together to device a plan that suits your aesthetic needs.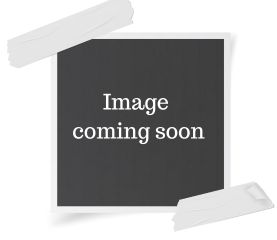 Kanika Sharma
Dental Nurse

GDC No. 253610

Kanika started her journey as a business management professional, but changed to dental nursing. She is a qualified dental nurse with many years of experience.

Kanika enjoys all aspects of dental nursing and is keen to progress into a dental management role in the future. She loves to help nervous and anxious patients and has learned special techniques to make patients journey more relaxed and comfortable.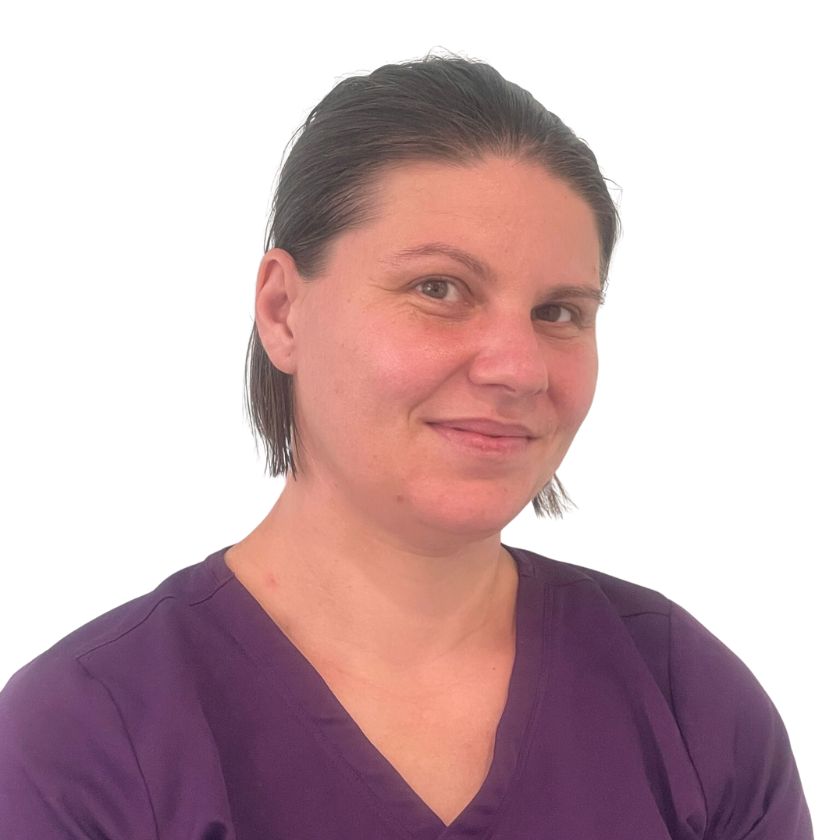 Nicoleta Geanta
Trainee dental nurse
Trainee dental nurse, friendly and caring person.
Always willing to help patients and staff members.
Enjoys travelling, cooking and playing Tennis.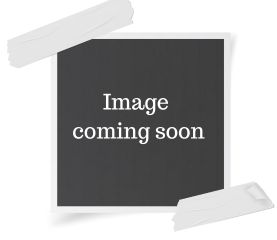 Cameron Stuart-Phillips
Receptionist/ Student Dental Nurse
Cameron actually began his career as a patient, having broken his front teeth. Since then, he gained three years of experience in an NHS surgery gaining all of the necessary skills to put patients interests and needs first. He is now enjoying learning and growing these skills at Spa Dental Care.
Cameron enjoys watching paranormal shows, anime and classic 'who done it' crime shows such as Murder, She Wrote and Rosemary and Thyme. He loves a laugh and a good (or bad) dad joke to help put people at ease. He likes to describe himself as a big kid at heart with patients' best interests in mind.
He is currently on a Dental Nursing course on Learn Direct.