Do missing teeth impact your confidence in smiling and laughing? Do you find you can't eat all the foods you enjoy due to gaps in your mouth or loose dentures? then dental implants in Hockley could be the solution for you.
Implants are permanently fixed in your mouth and at Spa Dental Care Hockley, we use the most natural tooth-coloured crown on top of a titanium post to create a full natural-looking smile.
From replacing single or multiple missing teeth to waving goodbye to your uncomfortable denture, let us show you what's possible with dental implants. We provide the highest quality dental implants in Hockley at an affordable price. Our dentists are highly experienced in placing dental implants. So book your appointment with us today.
What is a dental implant?
A titanium post is placed in the jaw bone to support a replacement tooth which acts like the root of a natural tooth
The implant is usually left for some weeks to allow the bone to form a strong bond to the implant
Once the implant has integrated with the bone, an artificial tooth is attached for a natural look
The artificial tooth is custom-made to ensure the ideal colour, shape and size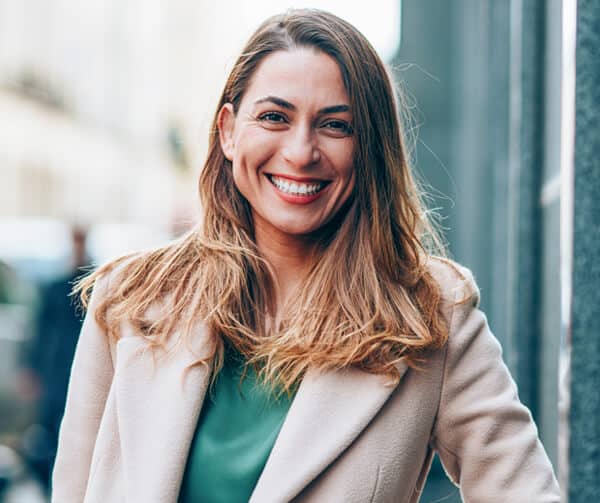 Dental Implants can transform your life
Restoring the mouth as closely as possible to its natural state
Increasing comfort by eliminating loose-fitting dentures
An end to restricting food choices due to loose-fitting dentures
Avoid filing down healthy neighbouring teeth (as with a conventional bridge)
Preserve facial structure by virtually stopping the deterioration of the jaw
Providing a more natural smile and improving appearance and self-esteem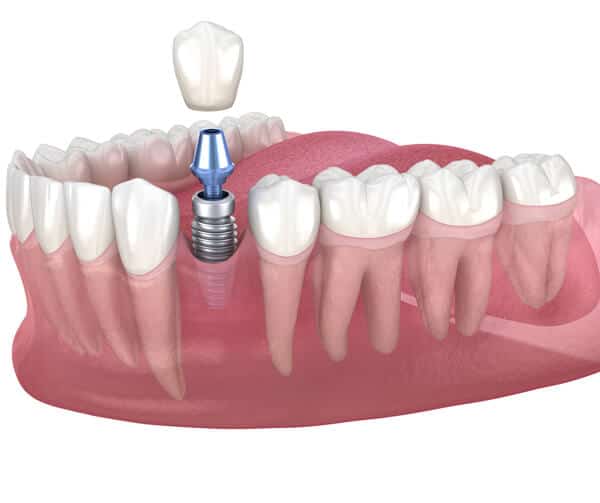 Frequently Asked Questions about Dental Implants
Is having a dental implant painful?
Implants are fitted under local anaesthetic that numbs the mouth, so you shouldn't feel your implant being fitted. After your surgery, you will likely have some pain, bruising and swelling which will probably last around a week. This is normal, you will be able to go to work the day after your procedure and your pain should ease with over-the-counter painkillers. If you're concerned that your pain is abnormal always consult your dentist.
How long do implants last?
If you look after them properly, implants can last as long as your natural teeth. It's important to make sure you care for your implant properly with regular dental hygiene appointments, to get the maximum lifespan out of it and reduce the risk of infection.
What is the difference between a dental implant and a bridge?
Dental implants are screwed into your jaw bone to hold a new, false tooth or teeth in place, whereas bridges use the surrounding teeth as support for a false tooth or teeth. Sometimes, some healthy parts of your natural teeth have to be cut away to support bridges, whereas dental implants do not harm the surrounding teeth.
Can anyone have dental implant treatment?
Dental implants are suitable for most adults who are in good general health and have healthy gums. They aren't suitable for children and young people under 18 years of age because the underlying bones are still growing.
Your dentist may not recommend dental implants if you:
Are a smoker
Have had radiotherapy to your jaw area
Have diabetes which isn't well-controlled
Are suffering with gum (periodontal) disease
However, each case is different so tell your dentist about any medical problems you have, and they'll let you know if implants are an option for you.
For more information book a Dental Implant Consultation on 01702 206011. To visit our practice please visit our contact us page and find more details about how to reach us.