Spa Dental Care Hockley is delighted to offer the latest facial aesthetic treatments alongside our dental treatment in Hockley, Essex. These can help soften expression lines and define facial contours and are quick and safe to undertake. The results can really turn back the years.
Our most popular facial aesthetic treatment is the use of injected botulinum toxin (often referred to as 'Botox') to soften and reduce fine lines and wrinkles.
We offer premium Anti-wrinkle injections in Hockley, combining quality with affordability.
What are anti-wrinkle injections?
This is a popular method of softening facial expression lines and making the face look refreshed.
Treatment is by injections that relax the tiny facial muscles which create expression lines.
The medication is injected using a very fine needle in very precise locations on the face
We can treat the glabella and forehead area to create a mini eye-lift without the need for surgery.
We also treat the area around the eyes to soften crows feet and laughter lines and the lower third of the face to reduce the effects of ageing around the lips and chin.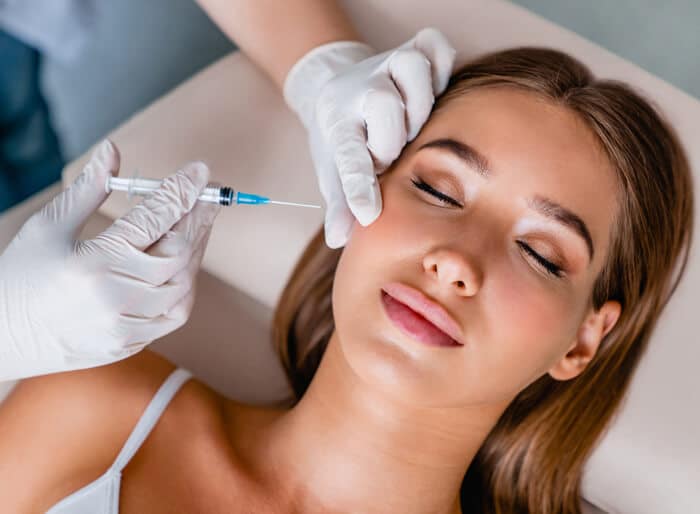 All procedures are carried out by Dr. Lily so you can be sure you are in safe hands. Read more Dr. Lily.
For more information book an appointment on 01702206011. To visit our practice please visit our Contact Us page and find more details about how to reach us.