For dental health that will last a lifetime it's best to start early and get into good habits from the outset. Spa Dental Care offers the best Children`s Dentistry in Hockley, Essex.
Caring for your child's developing teeth
Tooth decay is the most common oral disease affecting children and young people in England, yet it is largely preventable. Although oral health is improving recent oral health surveys of 5 year olds showed that just under a quarter have tooth decay.
Bring your child to the dentist as soon as their first teeth have come through
The first few visits to the dentist for a young child can be daunting however we make visits as stress-free and positive as possible to build trust
We offer you preventative advice so that you can guide your child in how to brush correctly and give them best possible start with their oral health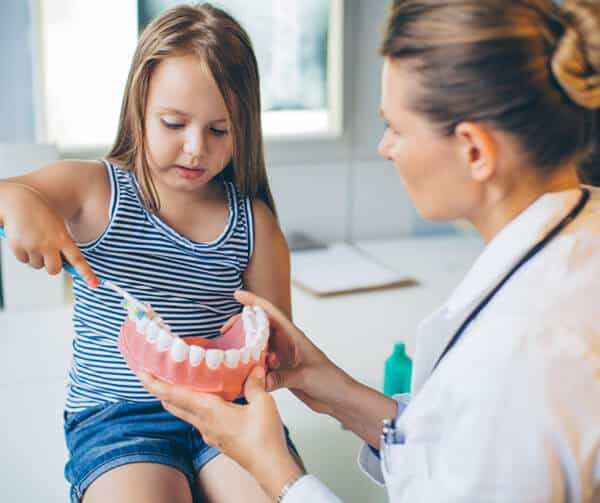 What dental care does a teenager need?
For older children we can begin looking at orthodontic examinations and screenings if necessary, this usually occurs from 11 years onwards
As your child becomes a teenager their independence and control of their own diet increases which often means an increase in snacking and sugary drinks. We find that tooth decay appears more often, especially around the ages of 10-13.
We support you and your child as they transition into adults by helping them understand the damage that frequent consumption of sugar can have on their teeth
Visits to our friendly dental hygienists can help teenagers keep on track with their oral hygiene